Havasu Wiring is a specialists in Home Theater Design and Installation, Home Theater sales, Home Theater setup. We can build a home theater from scratch, or we can improve or modify your existing Home Theater. Services include but not restricted to, Theater interior design, Home Theater lighting, Pre construction wiring. Whole house wiring. Choosing the right Surround Receiver. Home Theater Projector, Home Theater screens, Plasma screen or LCD screen. We can then add a Blu-Ray player, DVD player, CD player, I-pod docking station, integrated Remote, sometimes called a Universal remote control.
We can then complete the installation, Bringing HDTV to life, Bringing you 7.1,7.2, 6.2,6.1 Audio to life. The .1or .2 denotes the amount of subwoofers we use. One or two .The 7,6,or5 denotes the amount of speakers best used in a surround sound array. We can use speakers in the ceiling,(in ceiling) or in the walls (in-wall). Or free standing speakers. We will take care of all the TV and Stereo wiring, setup, installation, Wall mounting plasma installation, fireplace plasma installation, ceiling mount lcd or plasma installation, ideas.
Imagine not having to leave the comfort of your home to have a true movie theater experience. Enjoy the luxury of being entertained at home with the wonder of professional home theater design from Havasu Wiring.,
Because there is much to consider in home theater design hiring an experienced, professional home theater design company to bring your theater or music system dreams to life is paramount.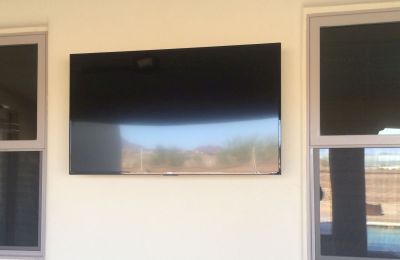 It's time for you to dream big when conceptualizing your home theater design. While many people enjoy a home theater in their den or family room, Havasu Wiring can design a system that brings entertainment to all the rooms in your house, and even to your outdoor living spaces!
Imagine relaxing poolside as you listen to your favorite album pumping through professional surround sound speakers. Our company offers a wide range of speaker and subwoofer combinations that will exceed your expectations.
Havasu Wiring can also modify your existing home theater design and provide any upgrades that you need, from something as simple as adding an I-Pod docking station, to programming an integrated remote that runs the entire system.
With the integrated remote, you won't waste time deciding which remote corresponds to each aspect of your home theater. Instead, your entire home will easily respond to the click of a few buttons on one main remote.
Your Source for Connecting Home Communications
We can link together your home theater with your internet, phone and surveillance systems according to your individual needs. For example, by changing to a designated channel on your TV, you can have direct access to:
the baby's room
the front door
the backyard
and any anywhere else in your home
Give us a call today to discuss your needs!